What do clients expect and deserve at project completion? A binder with photo copied manuals (copyright issues)?  Does that really tell the story of how systems operates and even further does that provide any guidance for future troubleshooting?  How many hours will have to be spent to find what is needed to solve the problem?  Will the original contractor be around to assist?

Look at EIP - Electronic Interactive Project   for project document indexing during and/or at close of all projects.  The standard indexing solution allows you to place files in specified folders for the various stages of a project from program design to close-out.  Using the standard method, allows multiple parties to collaborate on a large EIP solution and bring it together at the end. 


For more details click on QR code with mobile phone.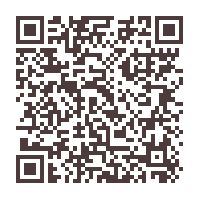 This is a best practice, Green compliant electronic document solution that will soon be implemented at close-out of all projects or even sooner in the project life.  Your project deserves to be efficient in all ways and your customers deserve the same efficiencies for long term sustainability of their project.  Set yourself apart from the competition by using EIP.


CREATE A NEW "WORKSTYLE" use EIP.
 

Can you find the document/s you
need from the project? That was
completed two years ago?